Time for your MOT

Men's Health Week is an important reminder that taking care of one's physical and mental health should be a top priority for men. The week-long event, which takes place from 13-19 June, coincides with Father's Day and serves as a reminder that men should pay attention to their health and wellbeing.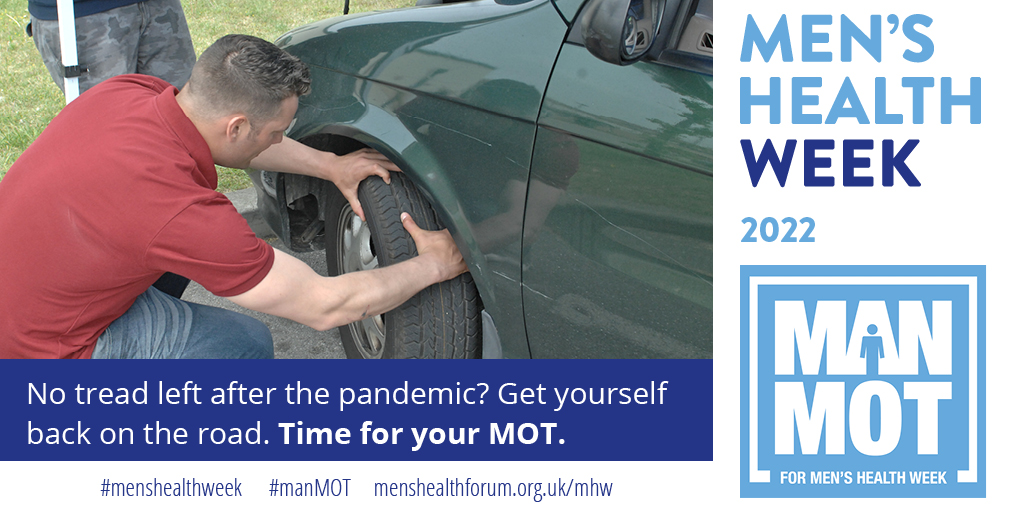 This year, the theme of Men's Health Week is focused on men getting an MOT. An MOT is not the type of checkup that one would get at a local garage, but rather a comprehensive checkup of one's physical and mental health. Due to the ongoing pandemic, it is possible that many serious conditions have been overlooked or even ignored by men. This is why Men's Health Week is urging men to take a step back from the pandemic and prioritise their health and wellbeing.
It is important to note that cancer diagnoses have fallen during the pandemic, and GP visits have also decreased, with male visits being affected more than female visits. Therefore, it is crucial to encourage men to prioritise their health and get an MOT to ensure that any underlying conditions are detected early on and can be treated effectively.
While physical health is an essential aspect of overall health, mental health is often overlooked. It is essential to ensure that men take care of their mental health by prioritising self-care and seeking help if needed. Taking care of one's mental health can involve getting a good night's sleep, managing stress and anxiety at work, and finding ways to relax and unwind.
For men who are struggling with their mental health, there are resources available to help. Men can seek support from mental health professionals or access helpful advice through resources like the Man MOT and the Man MOT for the mind.
The Man MOT is a quick and easy DIY checkup that men can perform to assess their overall health and wellbeing. It is a comprehensive assessment that covers various aspects of physical and mental health, including sleep, nutrition, physical activity, and stress levels.
The CAN DO Manual is a free PDF download that collects together all the great ideas that Men's Health Champions have come up with to boost mental wellbeing. It offers practical tips and advice on how to improve mental health and wellbeing and live a healthier, more fulfilling life.
In addition to the Man MOT, men can also take advantage of the NHS Health Check, which is a free assessment of a person's overall health and wellbeing. The NHS Health Check assesses a person's risk of developing conditions such as heart disease, stroke, diabetes, and kidney disease, and provides advice on how to manage these risks.
If men are concerned about any symptoms or health issues, they should not hesitate to see their GP or use the NHS 111 service. Seeking medical attention early on can help to detect and treat any underlying health conditions.
In conclusion, Men's Health Week is an important reminder that men should prioritize their health and wellbeing. By taking care of their physical and mental health, men can lead healthier, more fulfilling lives and prevent serious health conditions from developing. It is essential to encourage men to get an MOT, seek help if needed, and take advantage of the resources available to them. Let us all share and spread the word about Men's Health Week to help those who may need a little nudge to get checked.