Here's all the information you'll need, including fees and some frequently asked questions. All therapy begins with a free consultation. Consultations generally last approx 1hr. Interested? Contact me today or book online. It's fast, easy and done from the comfort of your own home.
---
How much does hypnosis cost?
FREE CONSULTATION £0 (No fees)
I will ensure you get a thorough chat lasting about an hour to discuss your needs, concerns and goals. I will explain why you're suffering and how to overcome the issue(s). If it's relevant we'll create a bespoke plan that's personally tailored to you.
SOLUTION FOCUSED HYPNOTHERAPY £65
Appointments lasting 1hr although they can last longer (no extra charge is applied). Relaxing and friendly atmosphere to help you feel comfortable. Solution focused hypnotherapy & psychotherapy based on your issues.
STOP SMOKING 2HR SESSION £160
Appointments lasting up to 2hrs. All clients are given an mp3 download to use to help continue their progress and support them further. Further info on stopping smoking here.
Tel. 07900225171
Frequently Asked Questions
What payments do you accept?
I accept all major credit and debit cards, and are processed through the online booking portal Fresha Appointments.
Is hypnotherapy recognised by the NHS?
Hypnotherapy is not usually available on the NHS and is as you can probably imagine, a privately funded option. Alternative ways may be possible through private healthcare plans, that will reimburse part or all of the costs of hypnotherapy treatments not funded by the NHS. Please contact your provider before seeking treatment.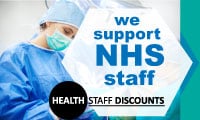 Is there easy accessible parking available?
Yes, there is a free carpark right outside my office. (ALL NOW ONLINE)
All my availability is shown on my online appointments portal Fresha. I do offer evenings, and also weekend appointments. So if you're struggling with work commitments, you'll always fine a convenient time for your appointments.
Can I cancel or change my appointments?
Yes absolutely, you can cancel and perform other actions on your appointment using my online booking system. Everything is automated and available 24hrs a day.
Do you have a cancellation policy?
Clients can cancel or reschedule online up to 24 hours in advance without any fee payable.
However, you will understand that as with any small business owner a 10% fee will be charged in case of late cancellation within 24 hours. A 30% fee will be charged in case of no-show.
A flat fee of £5 is payable for a no-show of initial consultations.
Is hypnotherapy worth the money?
Depending on where or who you approach for hypnotherapy, the question of whether it's worth the money is a subjective issue. If you consider the problem and weigh up the costs, ask yourself if you can continue suffering in the way you are without seeking help. A good measure is to seek other people's opinions on how your hypnotherapist has helped them, and always check reviews are genuine. Word of mouth is generally a good avenue too, and whether they're registered with a reputable governing body eg National Council for Hypnotherapy.
Any other questions I can answer?
I am happy to help you..
How do I leave a review? Click the link below….